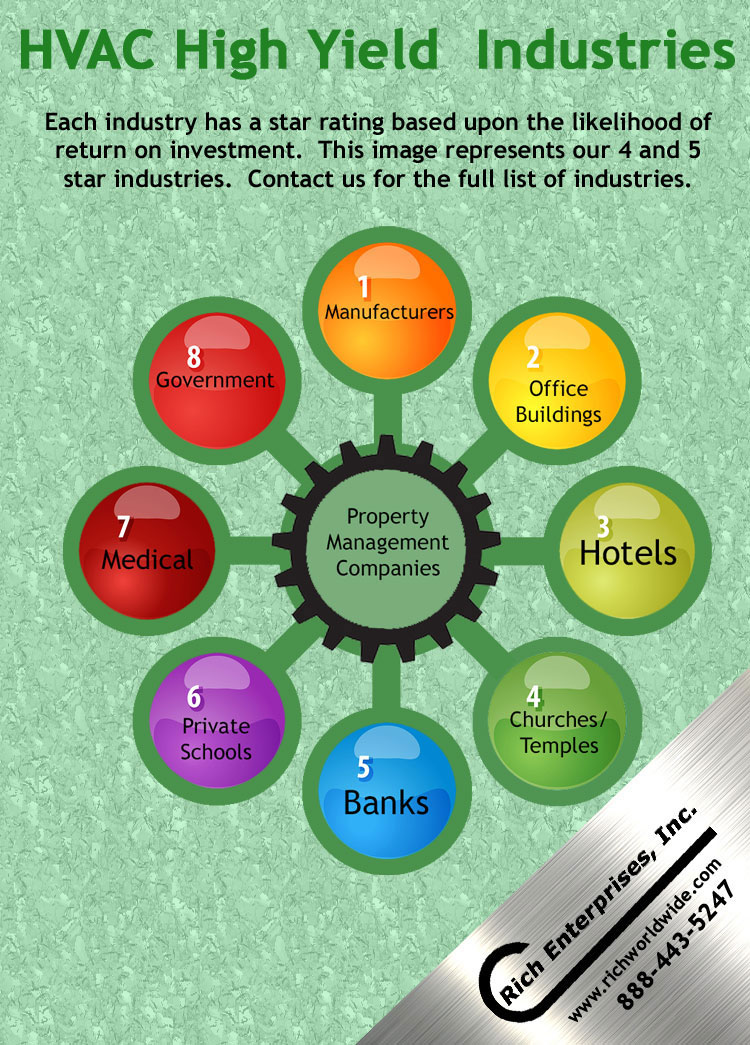 HVAC Inside Sales Segments
HVAC inside Sales has been providing customized marketing programs for the Industrial market since 2005. Our experience in this industry has allowed us to determine the most successful business types for Mechanical companies. Segmentation of any marketing campaign allows for deeper penetration into specialized markets targeting specific businesses by offering necessary products and services.
Market segmentation is the technique used to enable a business to better target products and services for the right customers.
Most businesses will benefit from marketing campaigns that targets all industries. However, we have found that selecting a contact list based on segmented industries provides a direct approach to the more successful markets for mechanical companies.
Successful industries for the Industrial market have been: churches, property managers, manufacturers, private schools, banks, hotels and general offices. Approach and talking points for each segmented industry will vary based on the needs of our clients.
---
Top